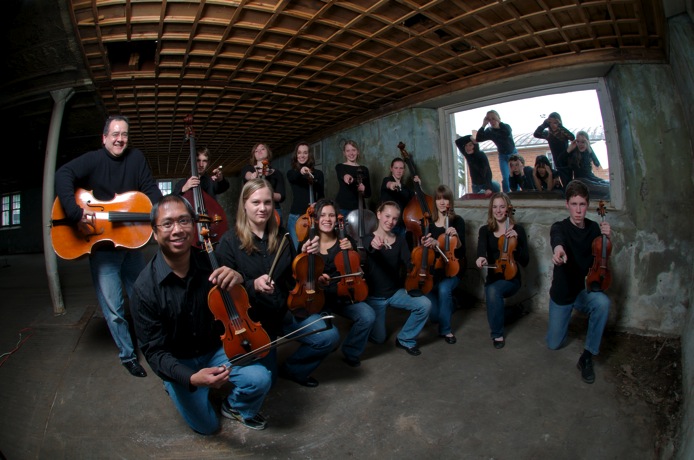 I got to go to an incredible orchestra concert on Sunday. My friend's daughter plays the cello in the group. :) This orchestra is like nothing you've ever seen before. Most of the time with an orchestra, you have everyone sitting in their chairs with their music stands in front of them - all facing toward the front and center where the conductor stands. Everyone's attention is on the music in front of them and the conductor. There is little movement from the musicians except the bows all in perfect synchonization.
Now imagine you take away the chairs (except for the cellists).
You take away the conductor.
You take away most of the music stands.
You wonder how in the world this is going to work.
Then you see the musicians looking at each other, communicating with their eyes, their bodies, their instruments. You see them breathe together, move expressively together. You see them making eye contact with the people in front of them, around them, even turning around to those behind them sometimes!
It is no longer a group of people playing the music. It is a living, breathing, dancing organism that has *become* the music! Incredible!
How I would love to play in a group like that! I'm so thankful to have had the opportunity to see it. :)